Standard, off-the-shelf paper can only ever bring standard results to your food processing production lines.
You need food processing wax paper that perfectly fits your machines and applications; otherwise, jams shut down your line. You need increased capacity on your rolls of paper to maximize production runs; as little as 1" in extra roll diameter thickness can add 1,000' of paper, decreasing the number of costly changeovers and downtime while increasing running times. You need continuous improvement and speed on your lines to stay competitive.
And your customers have expectations too. They expect your paper to correctly release from the baked good or meat product without leaving paper stuck to the product. In fresh-to-frozen meats, like patties, they expect the paper to not freeze to the burger. They expect interleaving paper to adequately keep deli meats and cheeses from sticking together.
And if those expectations aren't met, something as small as your choice of paper could dramatically hurt your bottom line.
Premium, high performance food processing wax paper, custom fit to your exact machines and applications, will save you money in-house while keeping your customers coming back for more.
YIELD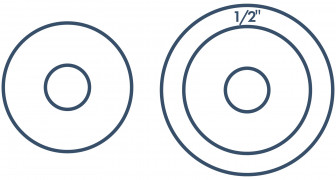 1" in extra roll diameter can add 1000' of extra paper to the length of each roll
MAXIMIZE FOOTAGE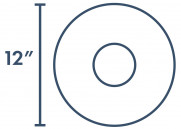 INTERLEAVE 40#
FT: 3,700'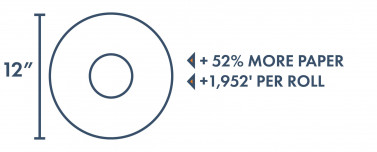 INTERLEAVE 26#
FT: 5,700'