Whatever you paint, build, extrude or stack, it doesn't take much to hurt it. Too much moisture or grease… parts shifting against each other…. Protect your products, and your profitability, with high performance specialty protective paper, custom designed to your exact application.
From wrapping to interleaving, your parts will stay protected. From moisture barriers to grease and oil resistance, products will retain as-built quality throughout the shipping process. From abrasion protection to clean release, parts will remain prepped for their intended use.
Whatever your application, our high performance protective paper products will get the job done, preserving your bottom line.
Just a handful of the industries and applications that use our products include:
Automotive: interleaving and wrapping components
Furniture: abrasion protection
Sign manufacturing: stacking and bulk packing signs
Powder coating: protecting finishes
Rubber extruding: release liners that work even at high temperatures
Flooring and cookware manufacturing: interleaving and packaging products
Contact us about your specific product needs. We'll develop a custom solution that solves your problems, protects your products and preserves your profits.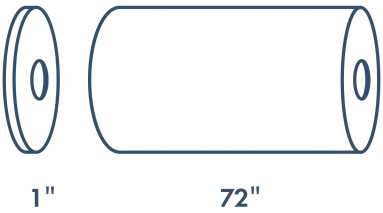 We can produce widths from 1" to 72"